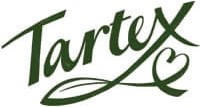 Tartex – Delicious Vegan Lentil Spreads
Almost 80 years ago, Tartex started out as one of the vegan food pioneers. With Tartex, supper means not only a delicious slice of your favorite bread with tasty vegetarian spreads, but time together with loved ones. Tartex spreads love supper!
No products were found matching your selection.