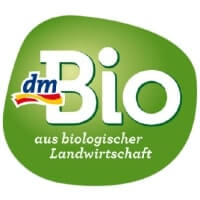 dmBio – Organic Vegan Fruit Jams
dmBio – Experience natural deliciousness!
Natural, sustainable and high-quality food: that's what dmBio stands for. To guarantee the natural taste, unnecessary ingredients are avoided and only 100 % organic ingredients are used.
With our jams from dmBio your breakfast becomes a natural, fresh-fruity taste experience. Best on fresh bread or toast.
No products were found matching your selection.